I love shopping, and one thing that I do LOVE is shopping for baby clothes. It is so much fun and everything is so cute and fun.
I've added some must-have buys for baby and ones that I used for all three kids.
The one thing that I loved using for all kids was sleeping bags.
I had the ones that allowed your little baby to have their arms free and not swaddled, all kids freaked out about this especially my youngest. Every baby is different and you might find your little person loves to be all wrapped up and safe for bedtime.
My mum made me some but you can get some cute ones at BigW
Onesies are so cute and I just love bright and colourful patterns.
Baby Leggings
One product that I used for all three kids were baby leggings. They were easy to pull over a nappy, the leggings were able to be dressed up or down and allowed kids to play and crawl.  The leggings are good for all year. I used the leggings indoors and for sleep when it was winter.
Fleecy Pants or Otherwise known as Trackpants
All my kids have loved to have fleecy track pants and as a family that lives in the Blue Mountains it gets cold so we need warmer clothes.  My little boy has to have soft and fleecy pants as this is his preference and the ones that I love to get all three kids are the BigW Brilliant Basics Range. They are good quality and last a long time, of course you cannot protect them if kids do heaps of rough play and sport.
I recently bought Alexander a few in grey, dark blue and black.
Singlets are a must-have – great for summer and great to layer in cooler months
All three kids got multiple coloured singlets purchased for them. I organised, light pink, blue, white, purple, green, deep red (hot pink sort of)
Boys don't need to wear blue and in actual fact, blue is the traditional colour for girls
Socks  – Buy them in multipacks
I like to buy things in packs as it makes it easy due to having three kids and also it means that it makes the actual individual item cheaper. If you buy a pack of four socks for $4 each sock only costs you $1. As a parent, this is great news and means that you make sure you get your little warm and clothed without breaking the bank.
You don't need to buy greys, blacks and whites for socks but some might come in handy. With the low price, you can get some other packs of colourful socks too.
I always like to top up on socks as I know that kids grow so quickly and also manage to ruin or lose a sock so getting more is always needed.
Bottlefeeding – Tommee Tippee is my favourite brand
The twins were fed breast milk via bottles and the youngest had the same and then formula.  I like the Tommee Tippee bottles as the curve makes it easy for babies to eventually hold and the nipples are close to nature so it is the next best thing.  I've used these bottles for all three kids and have nothing bad to say about them.
Travel Cot
When the twins were babies we used one travel cot and then when they got bigger we used two. We loved them as it meant we could pack them for any holiday and know that the kids had a space for them, and this space was safe and cosy.   We have kept one of the travel cots for our youngest and take it to hotels and on holidays.
Having a travel cot with you means that you don't have to pay for the extra bed in a hotel room, you can do it yourself!
Sheets and Quilts for Babies Cot
I already had a cot that turns into a toddler bed from the twins, and we have used this for Alexander. BigW does offer cots and they are very cost-effective. We did get a new mattress from BigW for Alexander
I just had to share this amazing set for babies room. The elephants look so cute. I know that it is all in grey, but you can add bright coloured sheets, cushions, art on the walls and more to add a splash of colour.
Plus you can also add to the animal theme with this safari quilt
Strollers or Pram depending on what you call it
Just to let you know I call it a pram, but see that it is listed as a stroller. So anytime I say pram, I mean stroller.
I had a steelcraft twin side by side pram when the twins were babies and a steelcraft singleton pram when Alexander was a baby.   However, there are so many great brands and options to choose from.
Note: Make sure you check how the baby capsule goes down for a newborn and then up for when they get older. Also, look at how easy the pram goes down and see if it fits in the boot of your car. No point buying a pram that doesn't fit into your car. 
Before you and baby go out with the new pram, practice putting it up and down at home and putting it back into the boot of the car. You will thank yourself for this practice as it does help make you super confident once your out and about.
And for the twin mums, this looks ideal
Lambskin Rug for Baby
All three of my kids had a lambskin rug to lie on. I put them on the rug naked or sometimes with just a nappy on to lie on the rug in the sun for a bit.  I like to give the kids nappy free time and to be in the sunshine (of course not in the heat of the day and not for long, just short amounts of time.)
The lambskin rug is ideal for letting your baby as it is super soft and will ensure that your little one is snug.
You can also use the rug for lining the pram or the capsule for the car.
I hope this gives you more ideas for baby, I have listed items that I have used and think are well worth purchasing.
Download a checklist for all the things you need for baby and mum
This post concludes my BigW Bub & Me Series. Here are the other posts:
Sign up for my newsletter
Stay current with all the things that are happening on Mummy to Twins Plus One. Don't miss a thing by signing up for my newsletter. This newsletter will list all giveaways and fabulous things that are happening.
Build your own computer with Piper, create great games and play minecraft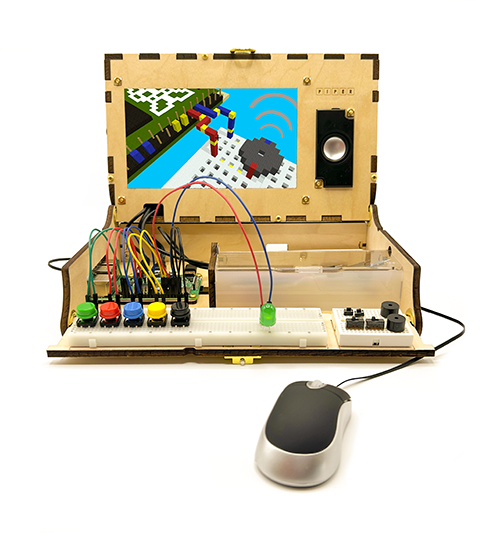 This page contains affiliate links