Being active is so important, walking, playing sport and just moving is ideal.
It is said that you should do 10,000 steps each day. I am not sure I get close to that at all times, sometimes close and other times I just try and move and do some exercise every day.
My kids wanted to get a Vívofit Jr. due to other kids at school having them.
Hubby and I were constantly told about why we should buy them a Garmin Vívofit Jr. activity tracker.
Why the girls wanted a Vívofit Jr.
It tracks how many steps and minutes of activity you do.
If you do 60 minutes of activity or more you get a certain number of moves in an online game.
You can track chores and assign pocket money or if you don't wish to pay money you can take kids to an event, movie or special outing.
The kids wanted one so that they could compete with their friends at school.
It's also to waterproof so kids can wear while swimming or in the shower.
We decided that it the Vivofit was a good idea, and purchased one each for the girls just before they were nine.  The girls love their activity watches and find it fun to hit goals.
We were thrilled to review the new Garmin vívofit® jr. 2 – Star Wars BB-8.
What the girls have loved about the new vívofit® jr. 2
The new Star Wars themed game and characters on the activity watch.
It has colour now on the screen. The original vívofit jr. the screen is just black and white.
With the new colour screen when you hit a goal you get fabulous fireworks to celebrate.
You can get adjustable bands for your new activity watch so that your child can grow with it.
"The app experience corresponds with the style of band you choose. That means the fun never has to end. Purchase additional vívofit jr. 2 bands to let your kiddo enter a whole new world of app adventures."
Having cool characters from Star Wars is a plus, my kids are mad Star Wars fans.
The Garmin Vívofit jr. 2 is so easy to setup and start using.
All you need to do is to download the app from the app store, available for iPhones and on Google Play.
Pair the device and then set it up with name and details for the child that is going to wear it.
You can choose an avatar, pick a name (or nickname) and once done all good to go.
If you already had the original Vivofit Jr. all you have to do is to pair the device and set it up and then it will show up on the app.
The girls called their new trial Jeff, or otherwise known as BB-8 Vívofit jr. 2.
You can set up chores and also reminders for kids that need that extra boost to do a chore.
From the above image, you will see that the number in blue on the far right-hand side is the number of moves each child has in their online game.
Moves in the game are dependent on how much activity you have done.
After monitoring the kid's activity for a while I can clearly see that they go above and beyond 10,000 steps per day.
The kid who was wearing Jeff or otherwise known as the Star Wars BB-8 Garmin vívofit jr. 2 did 13,080 steps on Monday the 2nd of July! Yep, that's a lot of steps. No wonder the kids are tired after school.
The activity watches also monitor sleep patterns, after a while you can easily see if your kids are getting deep sleep or constantly waking.
The kids are sad that we have to send this tester back to Garmin.
I know you can picture it but I can hear it, the tears and the constant pestering to get the new versions. Maybe we need to get the new Garmin Vívofit jr. 2  for their 10th birthday (I still cannot believe my babies will be 10 soon)
I must say that the version 2 of Garmin's Vivofit Jr is better than the original, although the kids still love both. I think the introduction of colour and the ability to have bands change the game you play is a fab idea.
Have you got your kids a Garmin Vívofit jr. 2 ?
If you haven't it would make an awesome present and help kids be more active.
Kids have iPads, computers and the television to watch and it is all more screens. Having something that helps kids get outdoors and away from screens is fabulous.
Ohhhh and having chores and incentives attached is a plus for any parent.
We loved testing the new Garmin Vívofit jr. 2. the kids had so much fun with the new BB-8 Star Wars Activity Tracker.
A HUGE thank you to Garmin for letting us test out the new Garmin Vívofit jr. 2.
Note: You can get replacement bands and have access to all new games on the Vivofit jr. 2. The girls were so taken with the new version of the Garmin vivofit jr 2's that I got them a Marvel Avengers one for their birthday this year.
Sign up for my newsletter
Stay current with all the things that are happening on Mummy to Twins Plus One. Don't miss a thing by signing up for my newsletter. This newsletter will list all giveaways and fabulous things that are happening.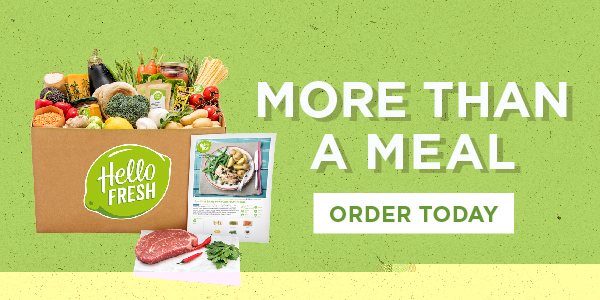 This post contains affiliate links